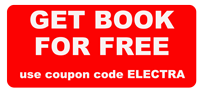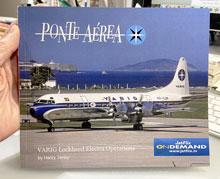 VARIG Lockheed L-188 Electra Photo Book – 58 pages all colour / Limited Edition by Henry Tenby:
Created and printed in Canada, welcome to this special edition photo book by aviation journalist Henry Tenby to mark the 30th anniversary of the retirement of the VARIG Lockheed L-188 Electra fleet.
During the 1980s, Henry Tenby made several visits to the VARIG Lockheed Electra operation as a guest of VARIG Airlines so that he could report on this fascinating propliner operation for the then new Airliners Magazine, which was being published by the late John Wegg.
This collectible photo book features the very best images of the VARIG Lockheed Electras taken by Henry Tenby during his visits to the Ponte Aerea air-bridge Electra operation, that connected Rio's Santos Dumont Airport to Congonhas airport in Sao Paulo.
Very limited quantities of this book have been printed so this special offer can end at any time, at which point the book is forever sold out. (NOTE: ALL ORDERS TO BRAZIL & SOUTH AMERICA ARE SENT WITH MAIL LOSS AT BUYER'S EXPENSE AND RISK!)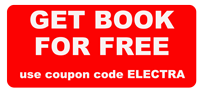 1) HOW TO GET THIS BOOK FOR FREE:
Use coupon code ELECTRA when you purchase a 3-year subscription to JetFlix TV the aviation streaming service for hardcore avgeeks. (Email your mailing address to henrytenby at gmail dot com so we can send the book). Our 3-year JetFlix subscription plan works out to just 10 cents a day, for unlimited web and app access to our platform of over 1000 airline videos.