This is what some of our viewers have to say about JetFlix TV. If you enjoy our service, you're invited to send us your testimonial at support@jetflix.tv
David Peter Hall
Jetflix is a fantastic service. I have been totally engrosed in the world of aviation for more years than I care to think about. Many congratulations for a service that has given me a lot of pleasure during lockdown here in the UK.
Neil Newman
I just wanted to let you know how much I'm enjoying Jetflix. What an amazing feast to watch. The videos of Bob Dros were amazing, what a guy. It must have been quite something to have met him, and to have seen those wonderful models close up. Also it's been nice to see video of my favourite vintage prop, the Bristol Freighter. Well, time to watch another Jetflix video, they're a Godsend with this lockdown we have here.
Michael Head
You have put a lot of work into this service, with a lot of people interested in aviation the past is the past, we are losing our people who really know the aviation industry and the importance of the great airliners. Hope you continue to gather interest for your products! Nobody does it better than you Henry!
Per Tjarnstrom
I am from Sweden, 35 years old and Ice Pilots made me interested in old planes. I have 2,000 hours in my FSX flight sim. It is really nice to see all these nice videos from Canada on JetFlix.
Ed Thierbach
Before signing up I thought "should I spend this money now?" After joining, the quality, quantity and diversity of material confirmed that it was worth it.
Ian Bell
Dipping in and out at the moment but enjoying various bits. The Miami Classic Jetliners/Propliners from the 80/90s brought back some great memories and I was glad it wasnt in HD as this is how I remember it all bit grainy, if that makes sense. Prefer the documentary type shows so any additions most welcome.
Carl Haluss
I kept looking at YouTube videos, and just wished there was more content, and longer videos. I watched parts of your videos, and realized that it would be great to see the entire videos. Then I looked at the nominal cost to join. Thanks for introducing me to JetFlix.
Nick Hughes
"I am surely enjoying Jetflix! I was amazed to see a gigantic whale being processed in one of the PWA flix!!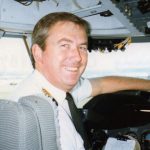 Martin Willing
"A huge thank you for all the work you have clearly done in researching and organizing your video business."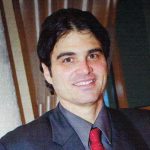 Mario Vuksanovic
"I have been enjoying "Jet Flix" and cannot watch these wonderful video clips enough. I find myself playing them over and over again."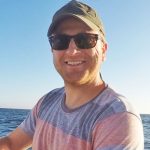 Chris Brunner
"I've already watched a few films on the introduction of the 747 and L-1011. Thanks for the great service!"

Jeff Blair
"Thanks for setting up this aviation movie streaming service. I'm interested in vintage civil jets from the 50s, 60s and early 70s."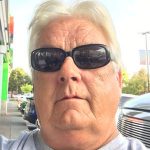 Glenn Repay
"We needed something like this for people like me who worked for the airlines over the decades and really miss it a lot."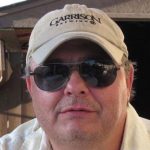 Norbert Franke
"Good stuff … I am a fan of the grand dames of the post WWII civilian aircraft scene. Keep 'em coming!"