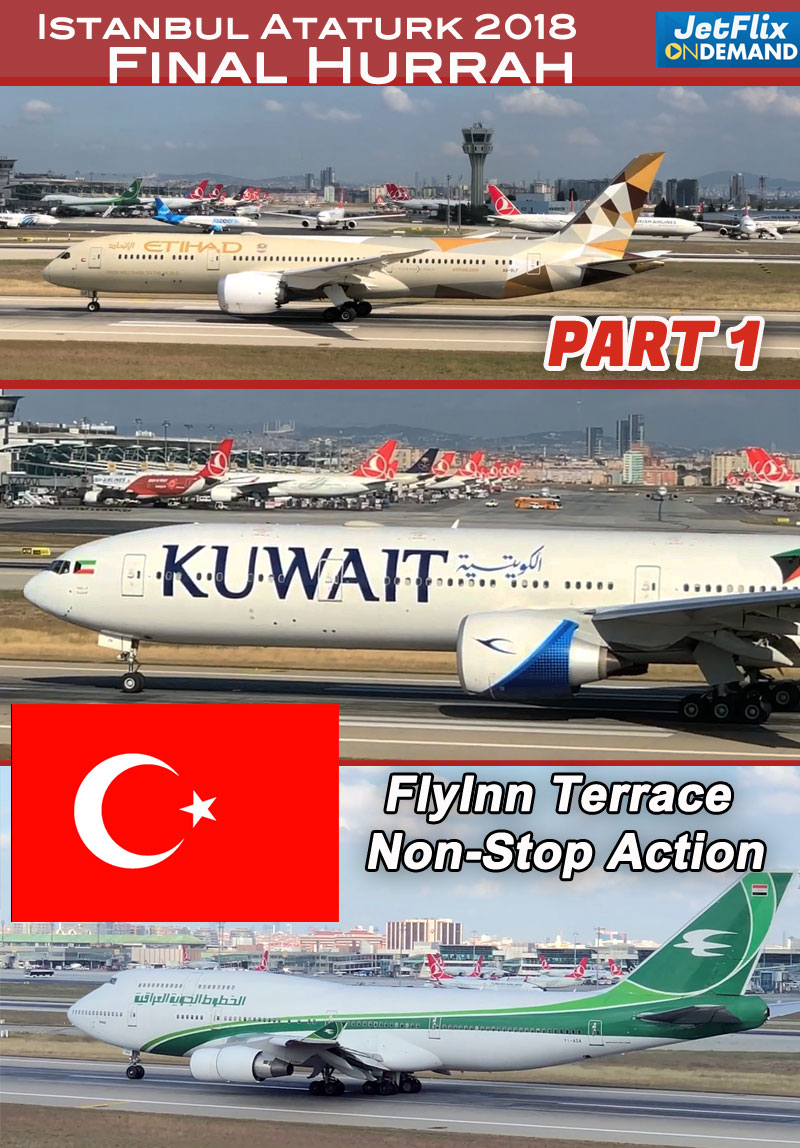 For decades, the iconic Istanbul Ataturk International Airport was an action packed aircraft spotter's dream come true. It offered a unique mix of traffic from the near and Middle East, Europe, North Africa, the Mediterranean and the Russian / CIS sphere of influence. Coupled with its moderate and comfortable climate and easy access from major European hubs, and historical attractions throughout Turkey, aviation fans and tourists came to Ataturk Airport in thousands in search of excitement and new experiences.
Sadly, Ataturk Airport (named after Mustafa Kemal Ataturk, the founder of the modern day Republic of Turkey) will loose its global stature and influence with the October 28, 2018 opening of the new Istanbul airport, situated on far reaches of the city limits some one hour plus journey time from Taksim Square. All passenger flights were planned to be moved from Ataturk airport to the new airport on that date, most unfortunately.
Inflight of this development, we had to make an impromptu visit to Turkey to savour the offerings of this wonderful airport one last time before the final closure, so we could literally soak up the glorious action from the famous FlyInn shopping centre terrace, and even log some domestic flights to and from Ataturk airport. We hope you enjoy this video which features an afternoon of chock-a-block non-stop runway action at Ataturk airport as observed from the FlyInn terrace.