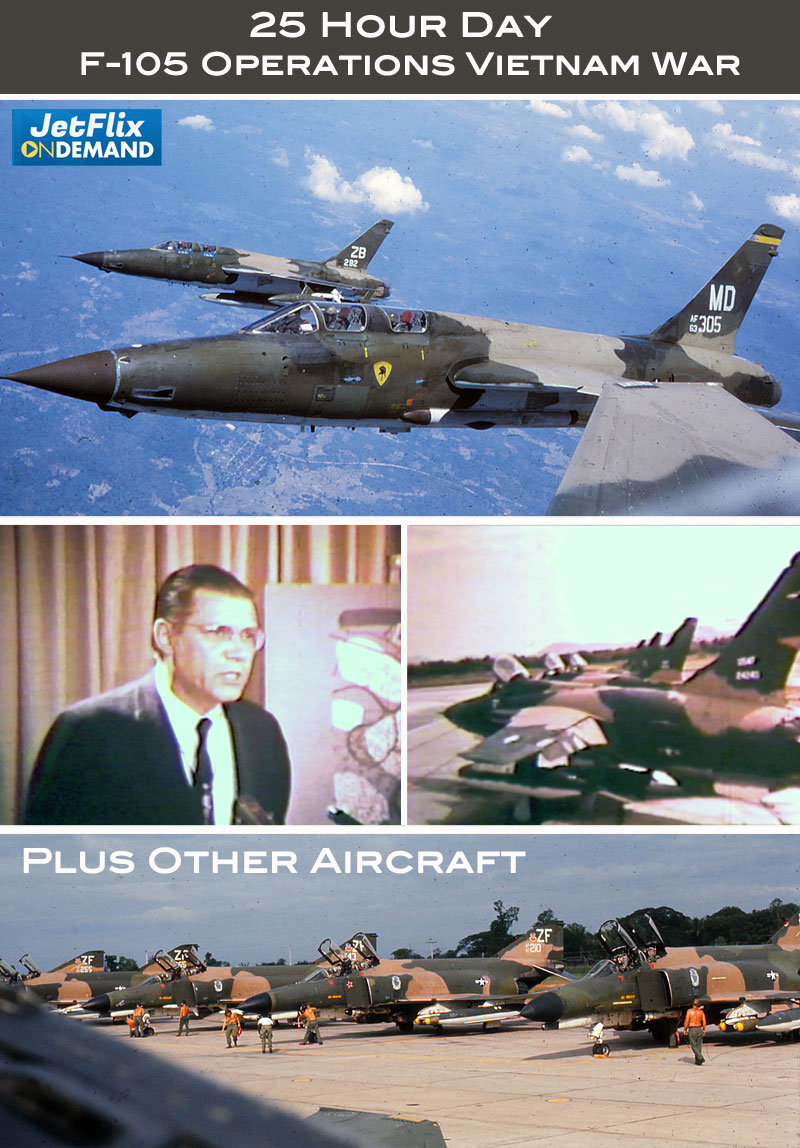 "A Story of Air Force F-105s" this is a 26 minute publicity film produced by Fairchild-Hiller / Republic Aviation, makers of the F-105 Thunderchief and this amazing piece dates from 1967, during the height of the then raging Vietnam War.
The film opens with US Secretary of Defence Robert McNamara explains that petroleum imports into 1966 increased between 50 and 70 percent over 1965, as a requirement to literally fuel North Vietnamese aggression by military might. We are then presented with the Republic F-105 "Thud" and the brave airmen that flew the aircraft, as well as the servicemen who strategized and maintained the F-105 during the duration of the war against the aggression of North Vietnam.
The pilots who flew the F-105 down the Red River Valley to attack Hanoi were met with resistance from the North Vietnam Air Force. Pilots had a goal to survive 100 missions on the Thud. This was very dangerous duty with Sams and flack bringing instant risk of death and injury and capture by the enemy, and many brave servicemen lost their lives in this protracted and unpopular war.