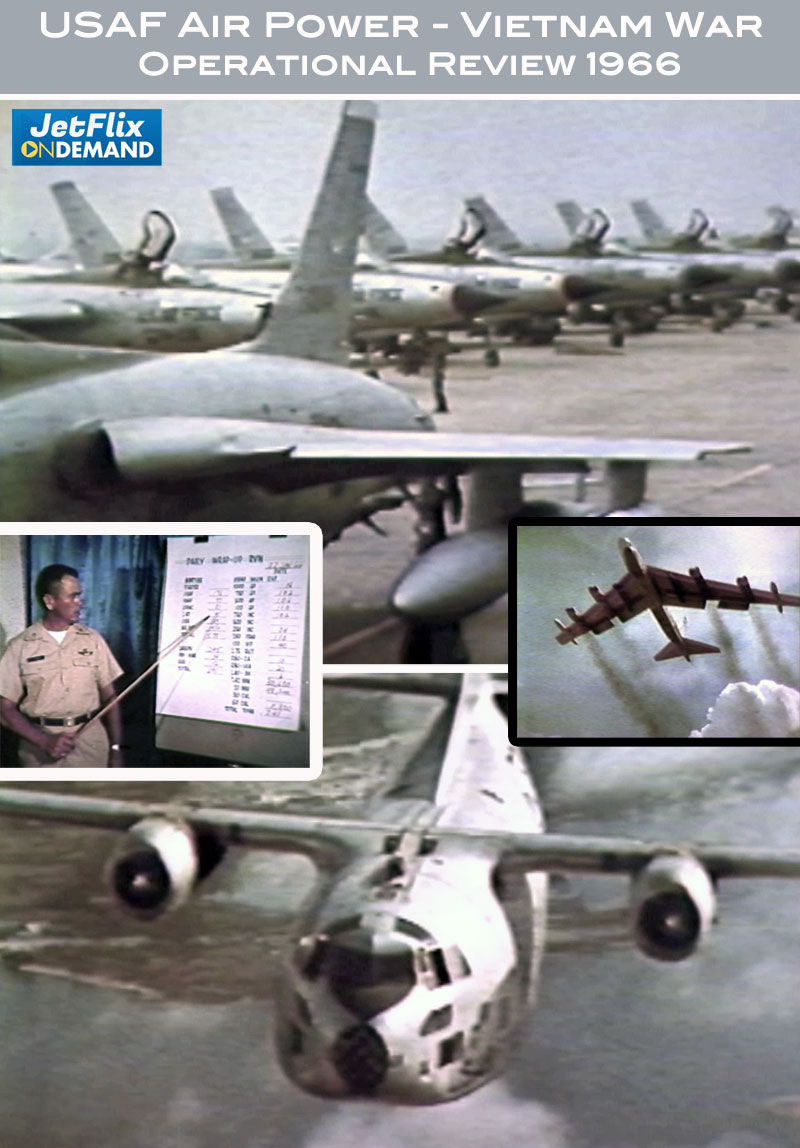 This US Air Force publicity film dates from 1966. It presents an overview of the entire Air Force mission during the then raging Vietnam War. We are shown the mission strategic planning centre at Hickam Air Force Base in Honolulu, where the entire Pacific theatre is managed from during times of war and peace.
The film presents clips of each aircraft type along with explanations of the role played by each aircraft. Command structure, PACAF and the 7th Air Force are a big part of the story about the command base in Hawaii.
The film includes close air support and B-52 strikes in Vietnam, and the notorious "Ranch Hand" missions in which a "harmless herbicide" (as explained in the film) was sprayed onto the Vietnam foliage to kill off the heavy plant growth which provided cover for the Vietcong soldiers during the war.
Of course we now know that "Agent Orange" was a highly poisonous and cancer-cuasing toxic substance that had tragic and long lasting consequences for the environment, the people on the ground, and the US servicemen that worked with the substance in their military duties during the war.
Throughout the film we are presented with various footage sequences of A-1E Sky Raiders, 0-1E Bid Dogs, F-4 Phantoms, F-100 Super Sabres, F-105 Thunderchiefs, B-57s and B-52.