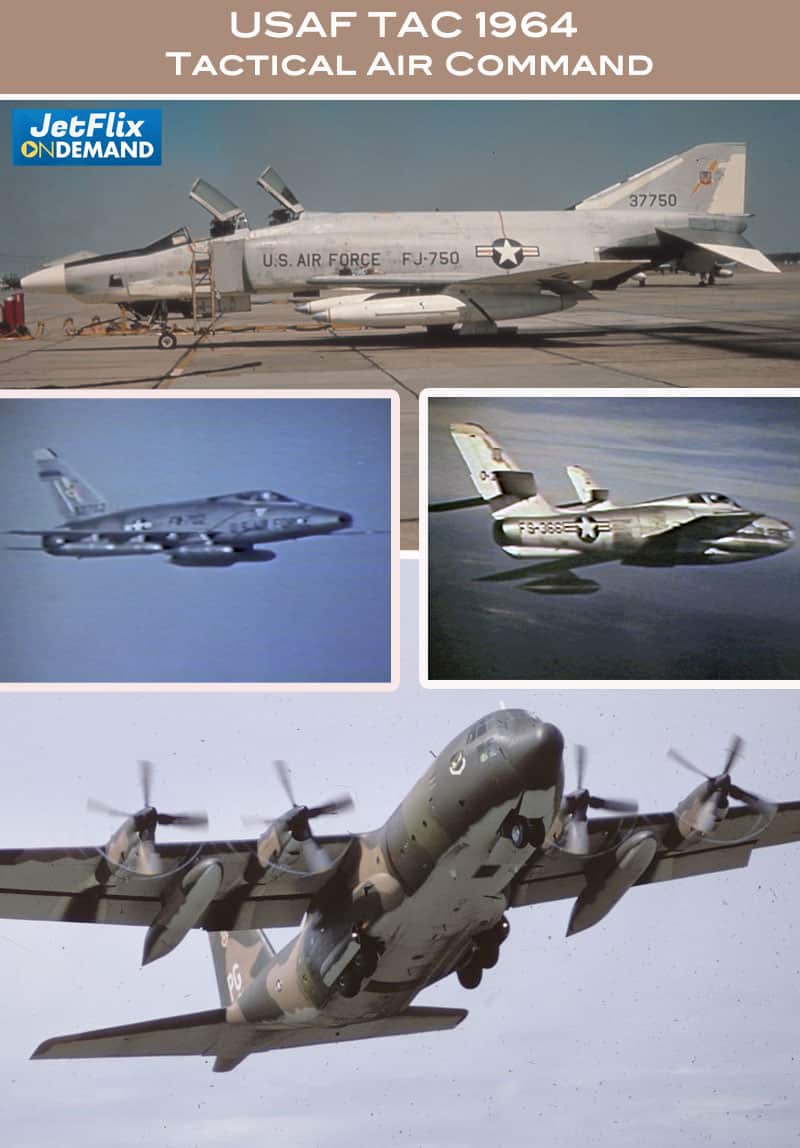 This is an amazing US Air Force promotional movie produced in 1964 that presents a visual overview of the Tactical Air Command (TAC), its aircraft and the group's tasking during the Vietnam War. It dates from the pre-camouflage scheme era thus much of the film footage presented includes USAF F-84F, F-100D, F-104 and F-105 all in early 1960s colours, in many cases performing firepower demonstrations for the cameras.
The movie shows F-105 live firing 2.75″ rockets, the F-100D Super Sabre dropping napalm (pretty sad actually), and the then brand new McDonnell Douglas F-4 Phantom dropping 750 pound bombs (as well as napalm). Republic F-105 Thuds are presented shooting down a QF-80 drone, along with an F-104 Starfighter downing a drone with a sidewinder missile precision strike.
Also presented in this movie are Tactical Air Command counter-insurgency operations with C-46 Commandos, North American T-28 Trojans, and Douglas A-26 Invaders. Tactical Air Command recce work is nicely represented by RF-101 Voodoos and RB-66 Destroyers, while Tactical Air Command is also shown with Fairchild C-123 Providers and Lockheed C-130 Hercules in transport roles.