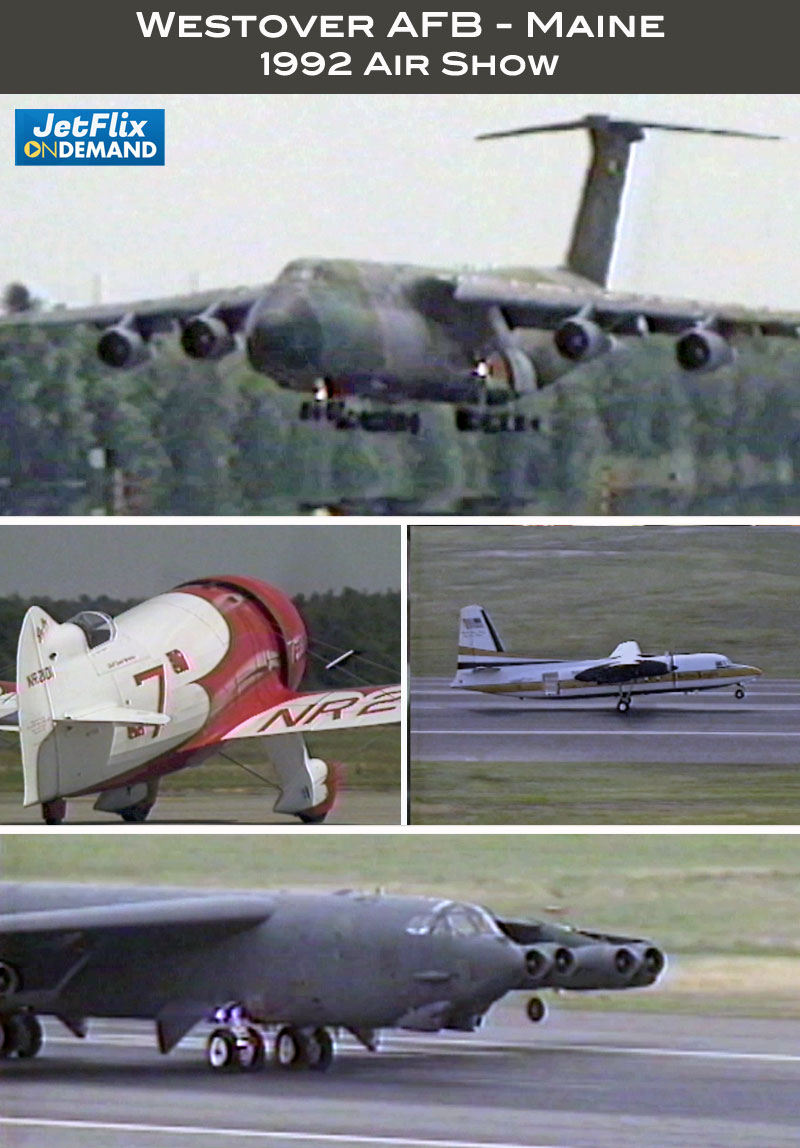 Join us at Westover Air Force Base in Maine for a one hour publicity film (which was professionally filmed by the US Air Force) to document the airshow they staged back in 1992.
At the time the USAF had plenty of Lockheed C-130 Hercules and C-5A Galaxy aircraft based at Westover so these two transports laid on some very impressive flying displays, which are featured in the film.
Additionally, the movie also features a superb assortment of warbids including a B-17 Flying Fortress, a C-47 Gooneybird, P-51 Mustang, plus the Golden Knights Fokker F27 parachute team, the B-52 and much more.
One of the stars of the show is the amazing cockpit footage filmed in a US Marines A-6 Intruder as it performs its high performance acrobatic display for the crowds. The famous Granville Brothers Gee Bee racer also puts on an impressive flight display and there is a lot more to make this a very worth while air show video from some thirty years ago.