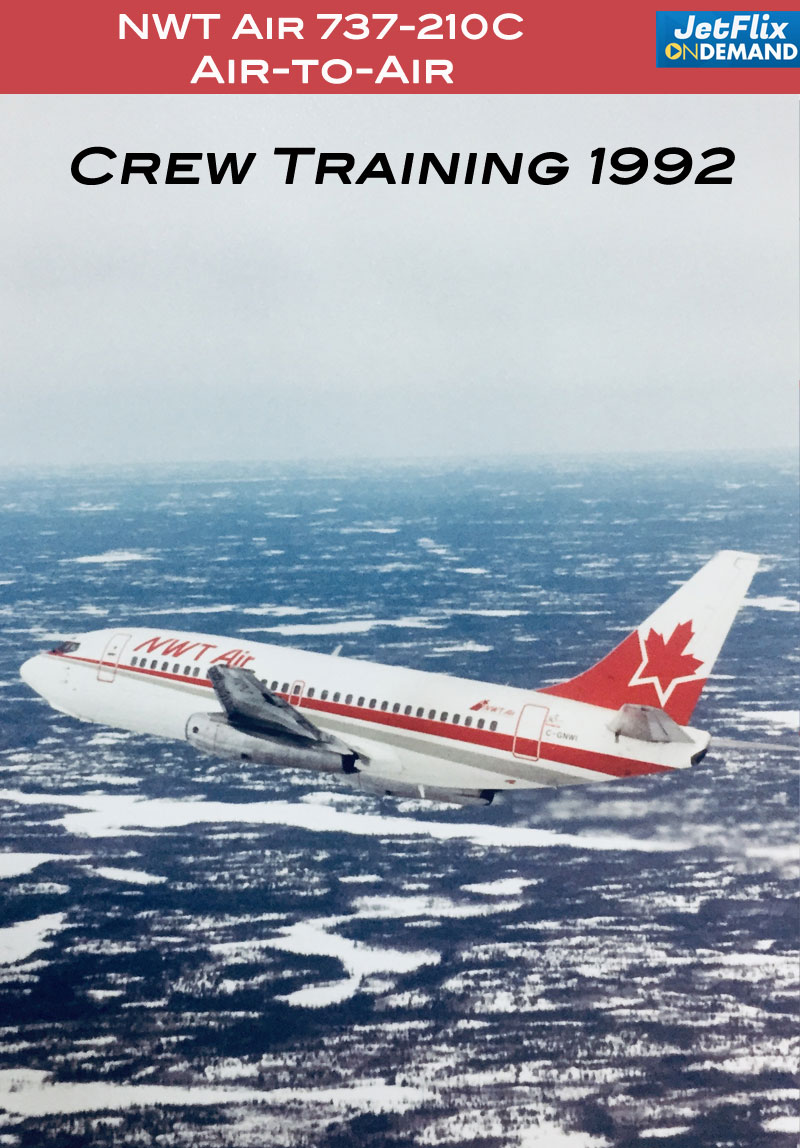 Back in 1992, Henry Tenby was working on a temporary basis for Yellowknife-based NWT Air assisting in various office duties. As luck would have it, being an avid aviation photographer, he was able to organize an air-to-air photo session on NWT Air Boeing 737-210C C-GNWI during an inflight training session for new hire pilots.
Henry organized a Cessna 337 chase plane and invited Gary Vincent come up to Yellowknife to assist in filming the whole operation. After the pilots were finished with their high altitude training work, the Boeing was brought down to a low altitude for the air-to-air photography, which was then followed with circuits and bumps at the Yellowknife airport, which included loss of engine on take-off, aborted landings and other pilot training related procedures on the Boeing 737 combi.
Join in for the full video on this exciting day at Yellowknife airport, some 30 years ago! As a side note, 1992 was the 30th anniversary for NWT Air, which was founded by Bob Engle back in 1962.