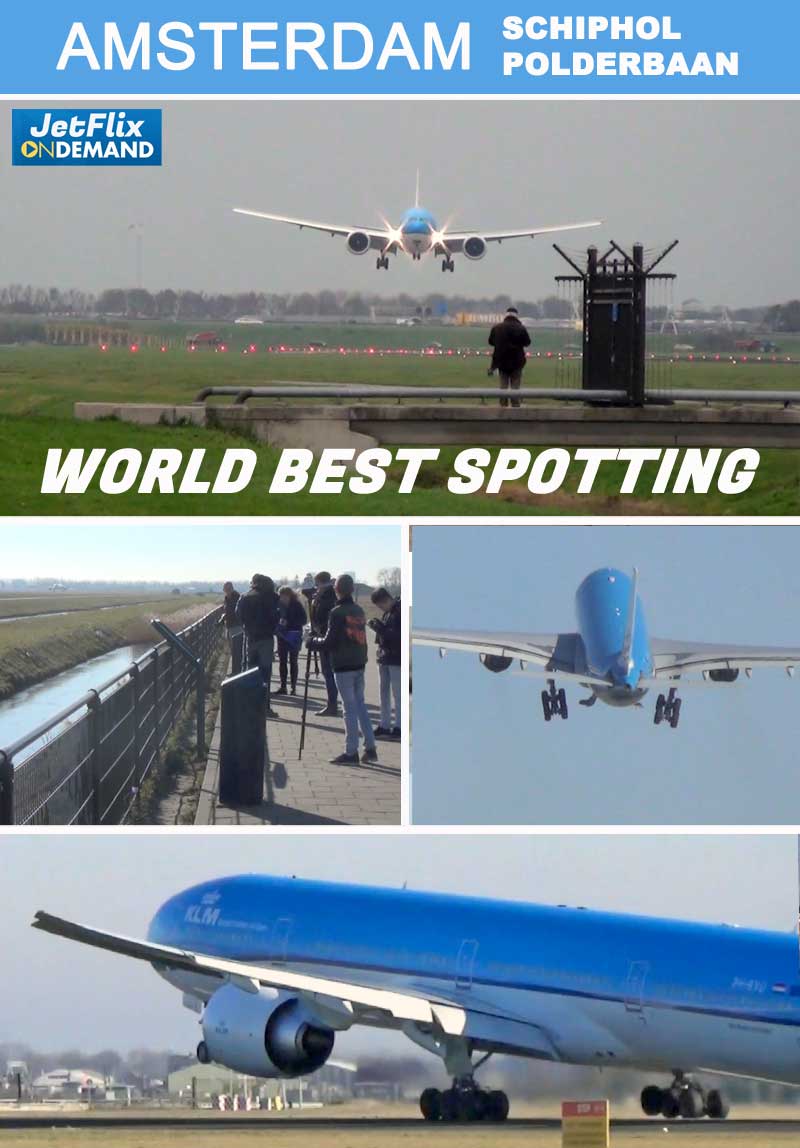 One of the world's best aircraft spotting locations has to be the Polderbaan at Amsterdam Schiphol Airport in the Netherlands.
Although popular with the Dutch, it is a very difficult destination to reach using public transport. From the bus station at the airport terminal building, the bus will drop you at the closest location to the Polderbaan parking lot, which still take an hour to walk from the bus stop to the Polderbaan location.
But one there, the reward is one of the world's best spotter locations with aircraft rotating at speed right in front of you, or beautiful landing shots (depending on winds and runway use at time of visit).
Henry Tenby of JetFlix TV spent some time in Amsterdam to scope out the airport and prepared extensive video report coverage of this amazing airport. Which he found to be one of the world's best, and Amsterdam Schiphol is now one of his favourite airports, as he explains in detail in his blog: https://www.henrytenby.com/top-10-reasons-why-amsterdam-schiphol-is-my-favourite-airport/
Here on JetFlix TV we are pleased to present several video reports from Amsterdam Schiphol Airport including this detailed visit to the Polderbaan spotters location, and the traffic was extremely brisk during the time of our visit, which was mid morning when we caught a good number of wide-body aircraft departures. Although the wind was blowing with great force as a cross wind into our faces which made filming very difficult, but as you can see from the footage, the results speak for themselves as a testament to just how good this location is compared to other airport spots around the world.