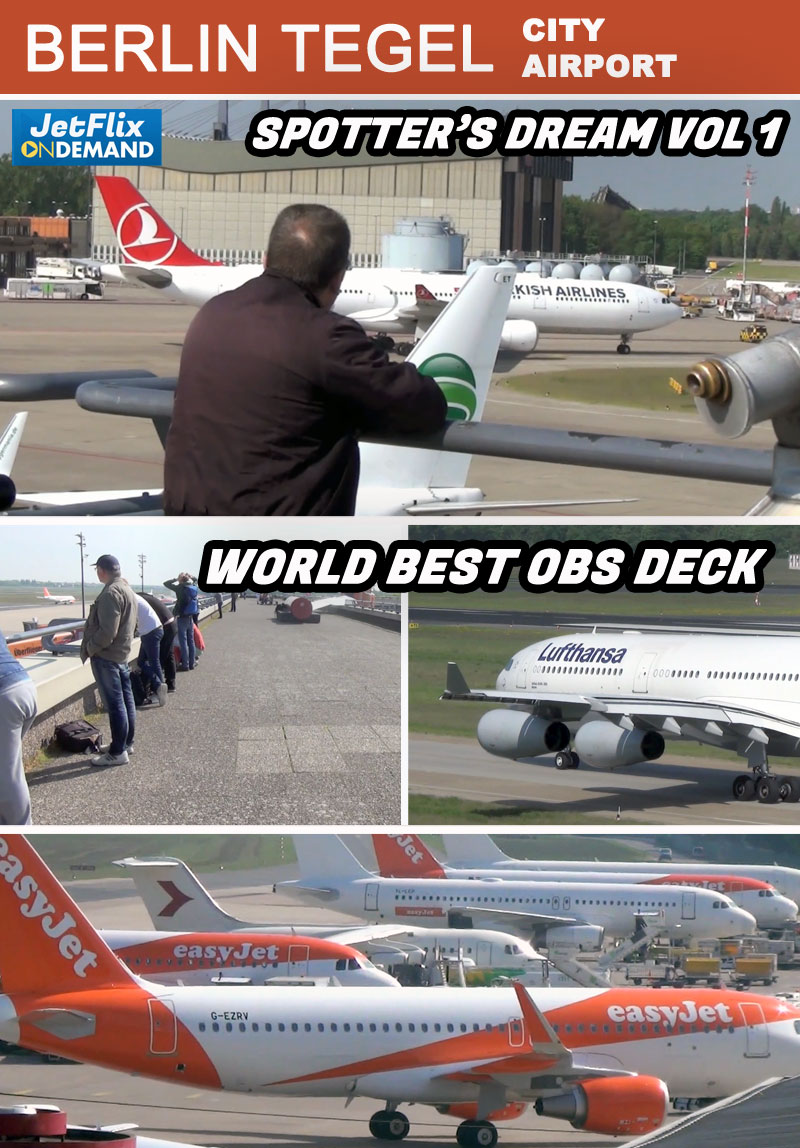 Welcome to Berlin Tegel Airport, in Germany. If you are a self confessed spotter or aviation fanatic, this airport will surely be your cup of tea. You really don't find airports built like this outside of Japan, and they are a complete rarity on North America. The entire roof of the airport is an open air observation deck, with no glass, and no chain link barriers to block your views of the aircraft on the apron and the impressive runway action. Which is non-stop all day long.
Henry Tenby of JetFlix TV made a special visit to Berlin to visit this impressive air field to see what it was all about first hand, so he could report his finding back to the JetFlix TV viewer community. And here we are now pleased to present a special 2 part mini series that streams here at JetFlix TV that takes your apron side with Henry to sample the comings and goings at this amazing airport.
We visited in April of 2018, but you can visit anytime and be sure to experience an impressive line up of aircraft and movements including a lot of easyJet flights, as well many of the European major airlines like Luftansa, British Airways, SAS and many others.