Watch the teaser video above or CLICK HERE to join JetFlix TV and view the whole show.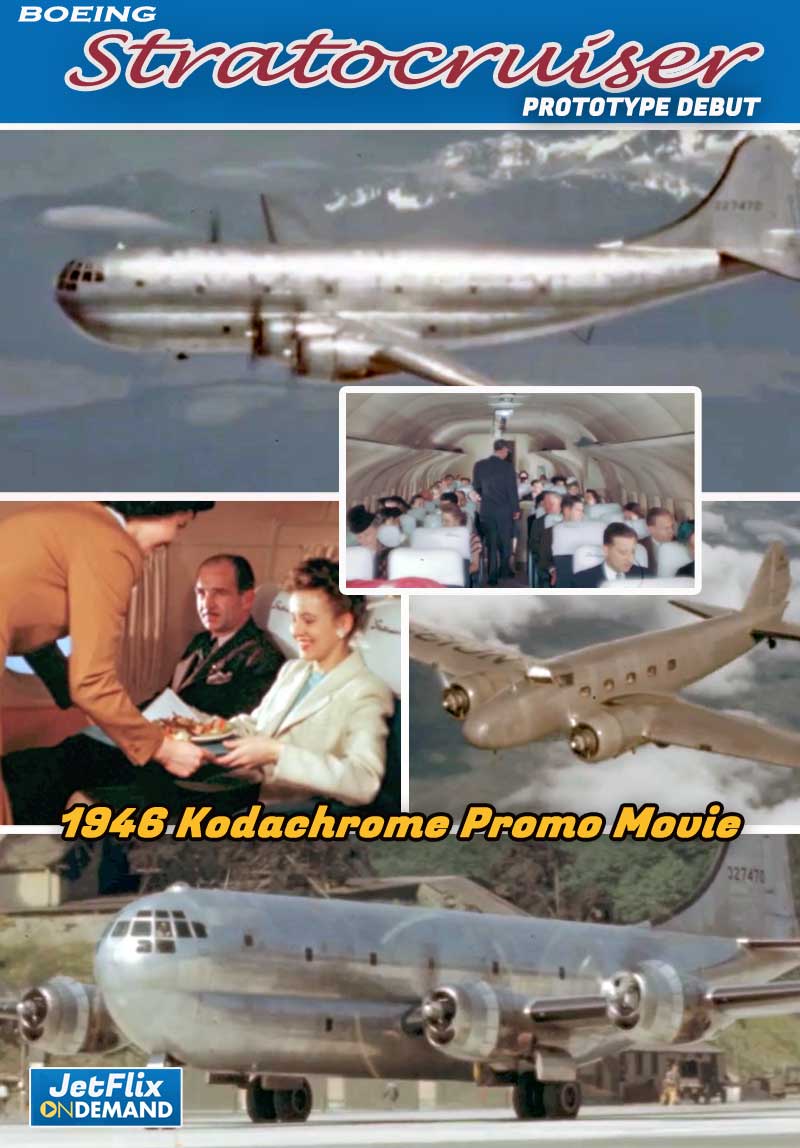 Boeing had to transition quickly from being a war time military contractor of the warplanes to Uncle Sam to fight the Germans and Japanese to being a seller of commercial airliners to the post war fledgling airline industry. This fabulous film from 1946 was filmed in glorious colour on Kodachrome 16mm cine film, and the image quality of some of the best we have seen from the immediate post war era. It tells the story of the development of the Boeing Stratocruiser which was an adaptation of the proven Boeing B-29 bomber.
Boeing pretty much kept everything the same on the B-29 except they modified the fuselage from being a flying bomb bay to a double decker fuselage designed for post war trans-Atlantic passenger comfort. The film was made before any Stratocruisers were actually delivered to airline customers, and the as evident from the footage, the story is told around the then new prototype Stratocruiser. Those with a keen eye will notice the tail is quite a bit shorter than the production model aircraft, and the fuselage lacked the normal number of passenger windows as the production planes.