Watch the teaser video above or CLICK HERE to join JetFlix TV and view the whole show.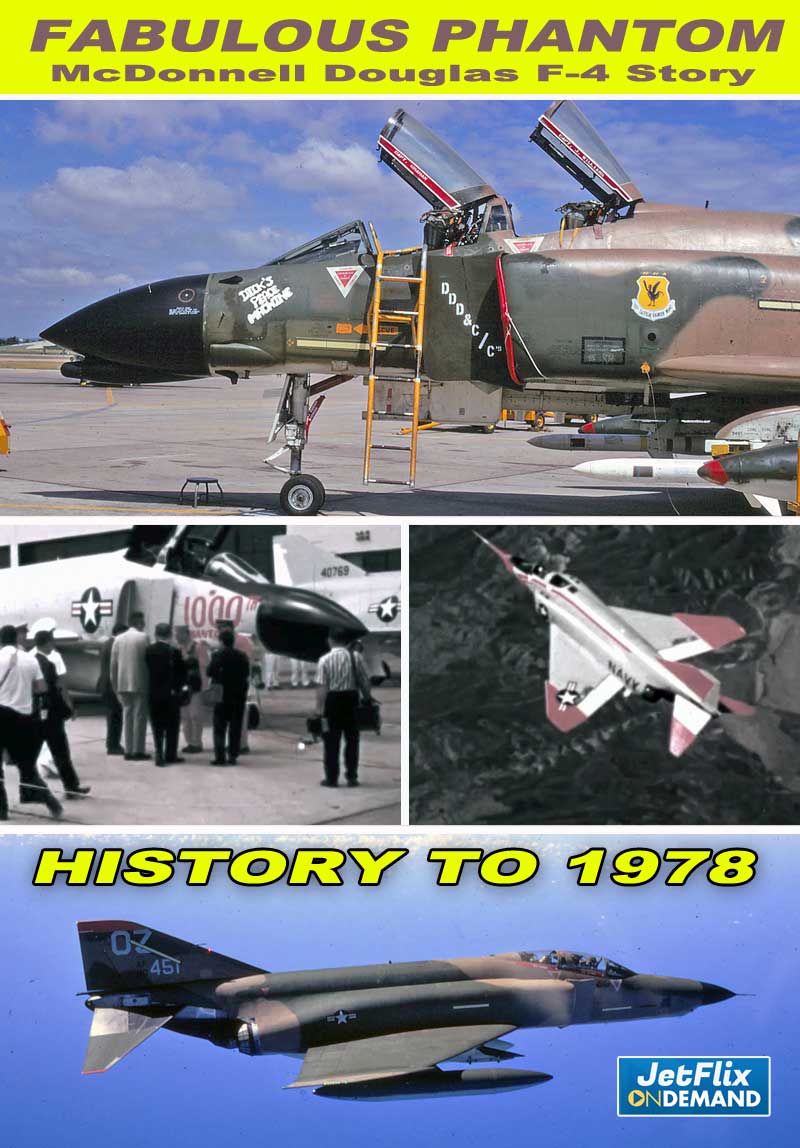 This promotional film on the history of the McDonnell Douglas F-4 Phantom dates from the occassion of the 5,000th aircraft produced, which is a highlight event captured in the movie.
On May 24, 1978, McDonnell Douglas delivered the 5,000th F-4 Phantom II, F-4E-65-MC 77-0290 to the United States Air Force in a very special ceremony at the builder's St. Louis, Missouri factory.
The F-4 Phantom II was introduced to combat service during the Vietnam War in Southeast Asia which was a conflict that spanned the mid 1960s to the early 1970s.
The F-4 Phantom served with the US Air Force in active front line service through April, 1996. The F4 Phantom remained in Air National Guard and other special services for a few more years until the very last operational flight was flown by an F-4G Wild Weasel assigned to the Idaho Air National Guard. In total 5,195 F-4 Phantom IIs were built by McDonnell Douglas at their St. Louis factory, with 138 examples being license built in Japan by Mitsubishi.
The full version of this video streams on JetFlix TV.