Watch the teaser video above or CLICK HERE to join JetFlix TV and view the whole show.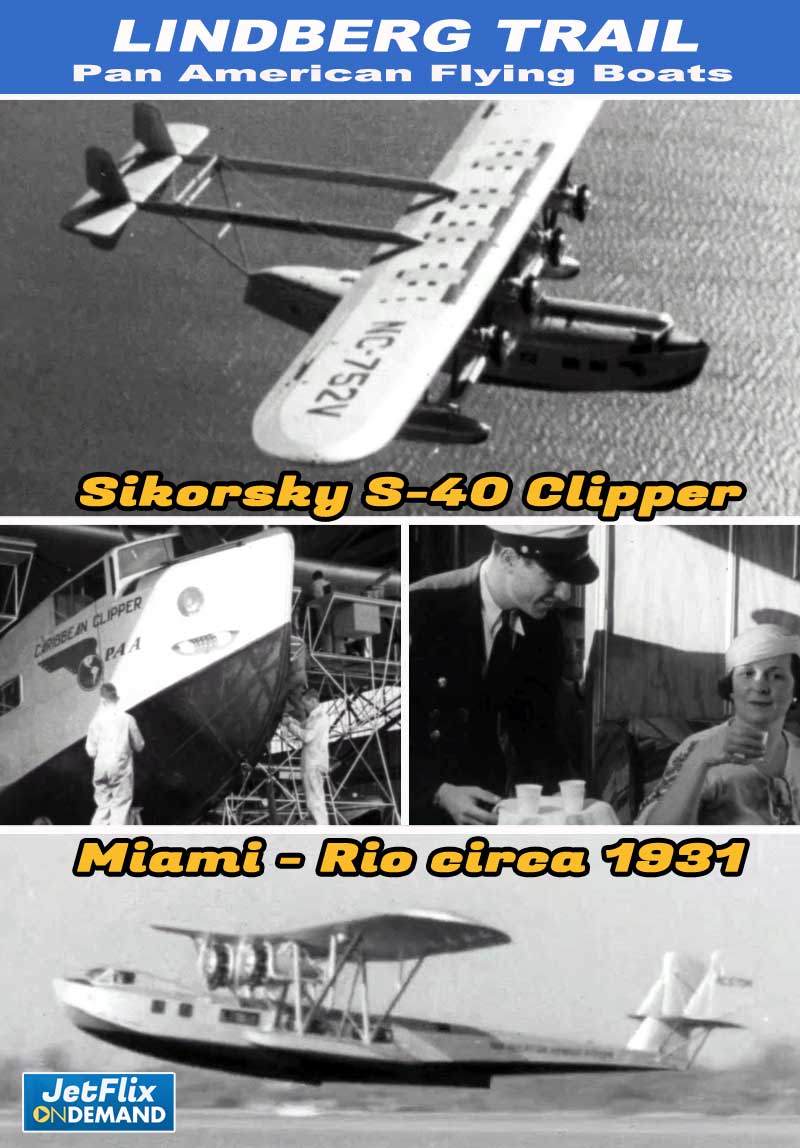 This Pan American Airlines publicity film dates from the very early 1930s during the time they were operating the Sikorsky S-40 fly boats between the United States and South America.
This 33 minute black and white film details what it was like to be a passenger on one of these flights which routed from Miami, via points in the Caribbean, and then down the east Coast of South American and Brazil to Rio, with continuing service to Buenos Aires. Such a journey would take 5 days.
The full version of this video streams here on JetFlix TV.