Watch the teaser video above or CLICK HERE to join JetFlix TV and view the whole show.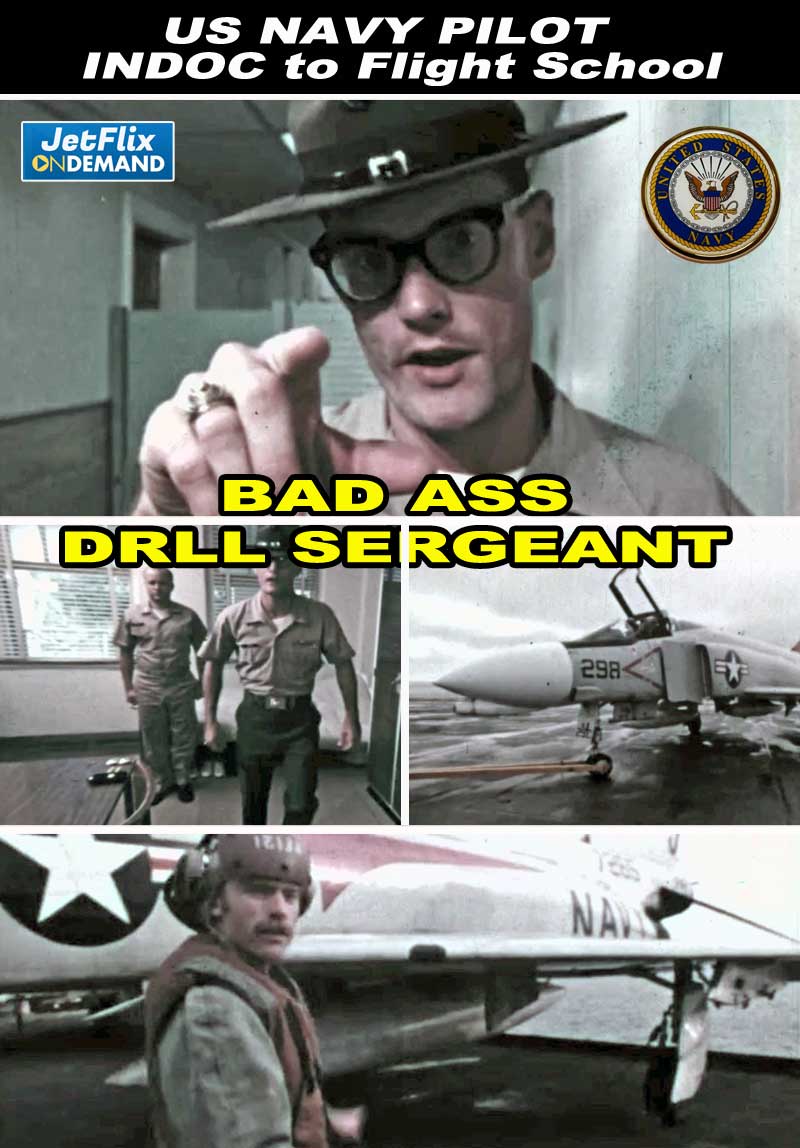 Very few films on the Berlin Airlift was made in glorious kodachrome colour. Simply because the cost of such film was so expensive and it was in very short supply.
This US Navy recruit publicity film dates from 1974 and is summed up as a Drill Sergeant glory piece. A US Navy pilot candidate shows up to his INDOC school at US Naval Air Station Pensacola to be met by a braking Drill Sergeant.
"Get your eyes off me! I said .. get you eyes off me!!!" Not this nicest welcome for a new, keen jet fighter pilot. But what this film very smartly explains is how discipline, attention to detail, and fitness of mind and body are all very related to the safe operation of a high performance fighter jet.
Standing at bolt upright attention, detailing the undersides of your shoes, and keeping your eyes focus straight in front of you can have a direct correlation between life and death when faced with diversity in the high paced environment of the jet fighter flight deck.
The full version of this video streams here on JetFlix TV.