Watch the teaser video above or CLICK HERE to join JetFlix TV for as little as $1.99/month and view the whole show.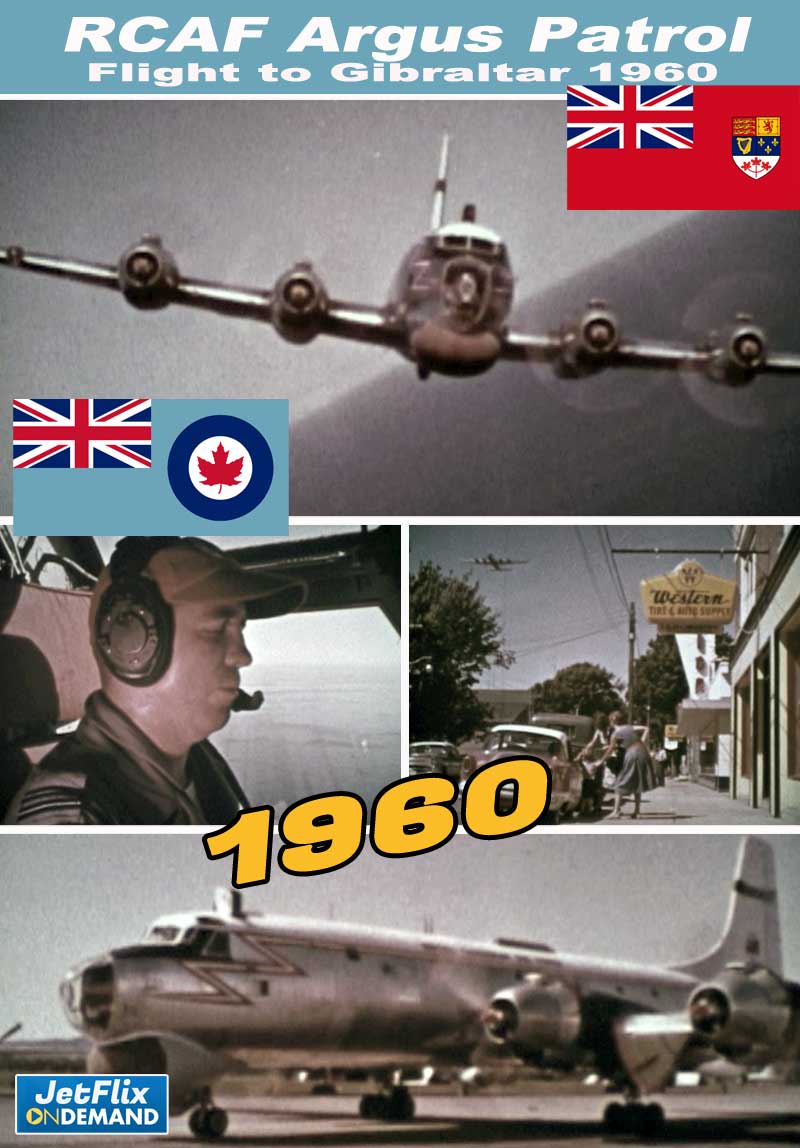 From the 1950s to the early 1981 the Canadair CP-107 Argus was Canada's front line maritime defence and and anti submarine patrol aircraft.
Only 33 Argus aircraft were built and all the examples were exclusively operated by the RCAF / Canadian Armed Forces. Not too many period publicity films exist on the RCAF Argus, and this 30 minute all colour film is a rare find and a pleasure to watch.
It starts with an introduction to the Argus and its capabilities and its crew at CFB Greenwood. The film then follows an Argus crew on a live flight between CFB Greenwood and Gibraltar explaining the responsibilities of each crew member aboard the aircraft.
On the way, the process of ECM electronic counter measure work is performed and how sonic transmitters are dropped into the ocean to listen for the motors of submarines and relay the information via transmitters back to the Argus.
The 4 engines Canadair Argus was a Canadian modification of the Bristol Britannia airframe and it could say inflight for nearly 24 hours making it the perfect ant submarine platform, until it was finally replaced with a fleet of Lockheed CP-140 Orion aircraft (code named Aurora in Canada) in the very early 1980s. The inflight air to air footage of the Argus throughout this movie is really fantastic!
Watch the full version of this video which streams here on JetFlix TV.