Watch the teaser video above or CLICK HERE to join JetFlix TV for as little as $1.99/month and view the whole show.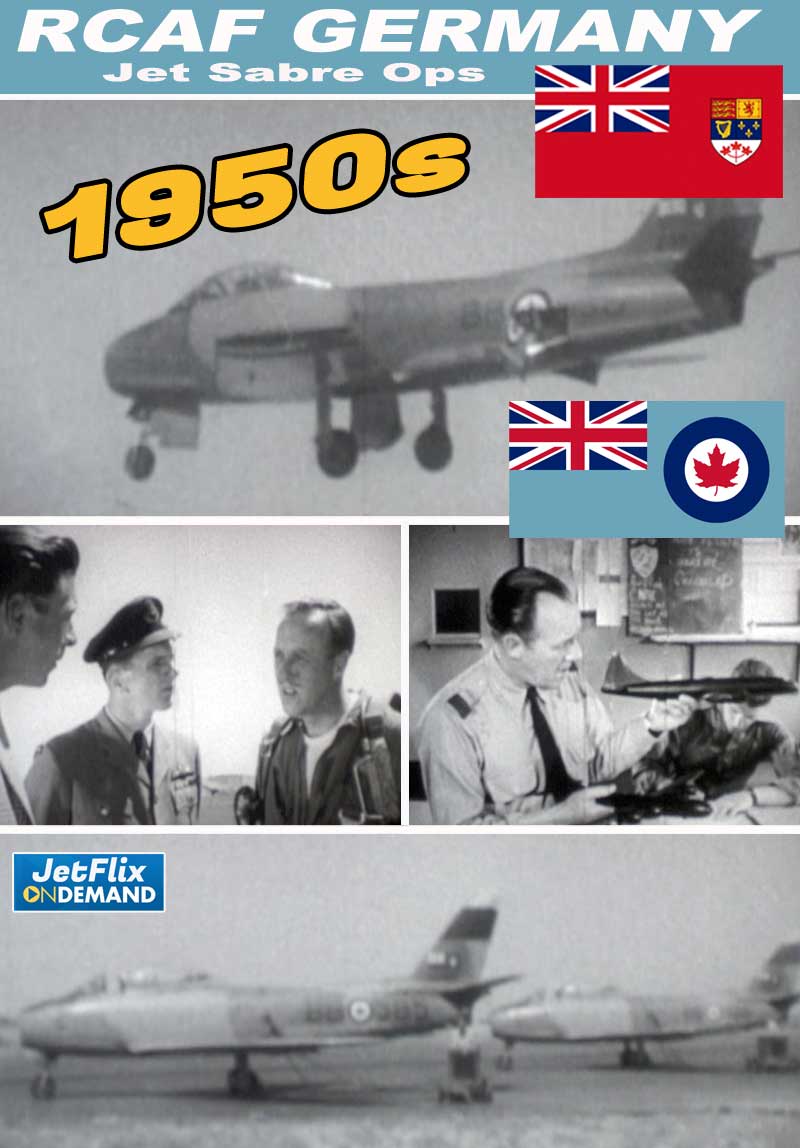 This RCAF film in black and white dates from the mid 1950s and was a PR production of the day to explain the operations and life of the pilots attached to the RCAF Number 3 Fighter Wings based in Germany.
At the time during the height of the Cold War, Canada had four fighter aircraft day time interceptor bases in Europe in France and Germany. The average age of the RCAF Sabre pilots was 24 and these brave men flew planes that cost 250,000 dollars each with the Sabres being built and Montreal and the engines being built in Toronto.
The film also explains the daily life of the pilots while based in Germany, and shows their pilot duties with a simulated unfriendly aircraft needing to be intercepted by the Sabres, which were part of Canada's NATO support role in the 1950s.
Watch the full version of this video which streams here on JetFlix TV.