Watch the teaser video above or CLICK HERE to join JetFlix TV for as little as $1.99/month and view the whole show.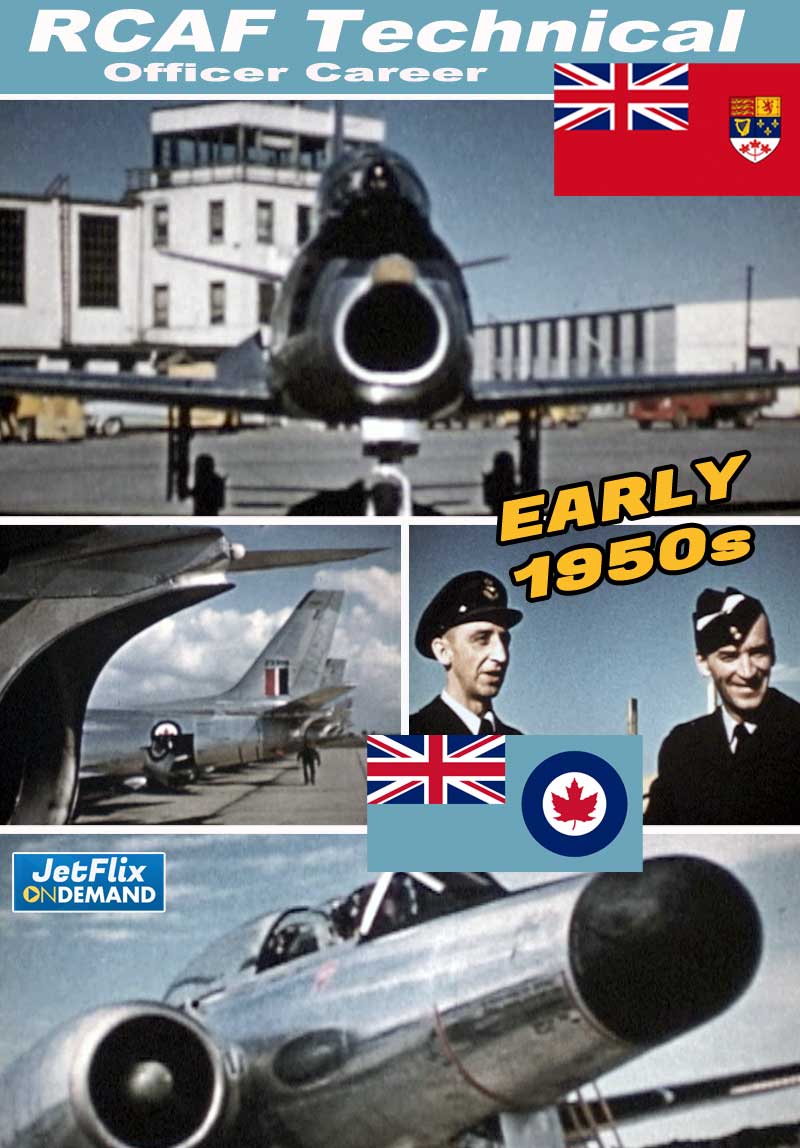 This mid 1950s glorious colour kodachrome 16mm cine film movie explains the various roles of Technical Officers in maintaining the latest aircraft of the day within the Royal Canadian Air Force.
The film is only 11 minutes in running time but the film quality is superb, and the colours are magnificent. Aviation fans will savour mouth watering movie film images of RCAF CF100 Canucks, F86 Sabres, Canadair NorthStars, and a B-25 Mitchell even makes a guest appearance.
Watch the full version of this video which streams here on JetFlix TV.