Watch the teaser video above or CLICK HERE to join JetFlix TV for as little as $1.99/month and view the whole show.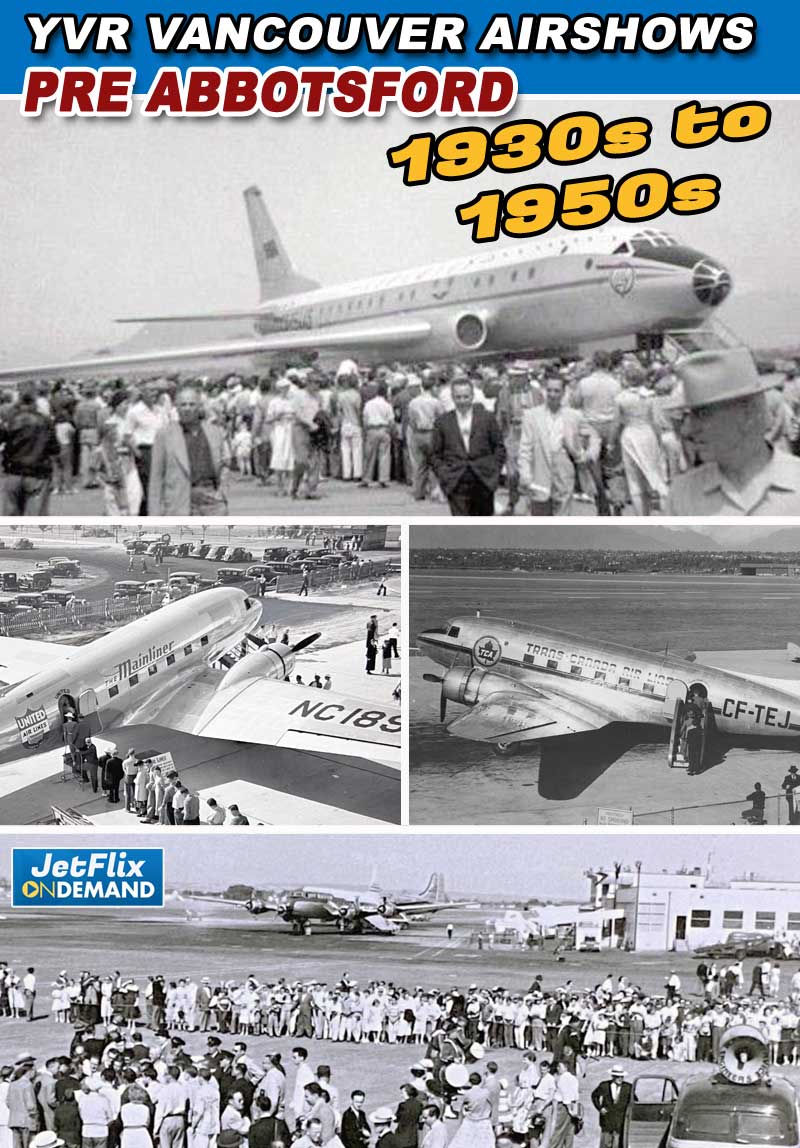 Did you know that YVR Vancouver International Airport on Sea Island had airshows and large public aviation displays before the start of the Abbotsford Airshow in the early 1960s? JetFlix TV's Henry Tenby takes us back YVR's special events between the 1930s and 1950s in this fascinating 25 minute look book at the airport's history. You'll be shocked with Tex Johnston's comments about the Tupolev Tu-104, totally out of character but perhaps a sign of the times with the Cold War raging at the time.
Watch the full version of this video which streams here on JetFlix TV.