Watch the teaser video above or CLICK HERE to join JetFlix TV for as little as $1.99/month and view the whole show.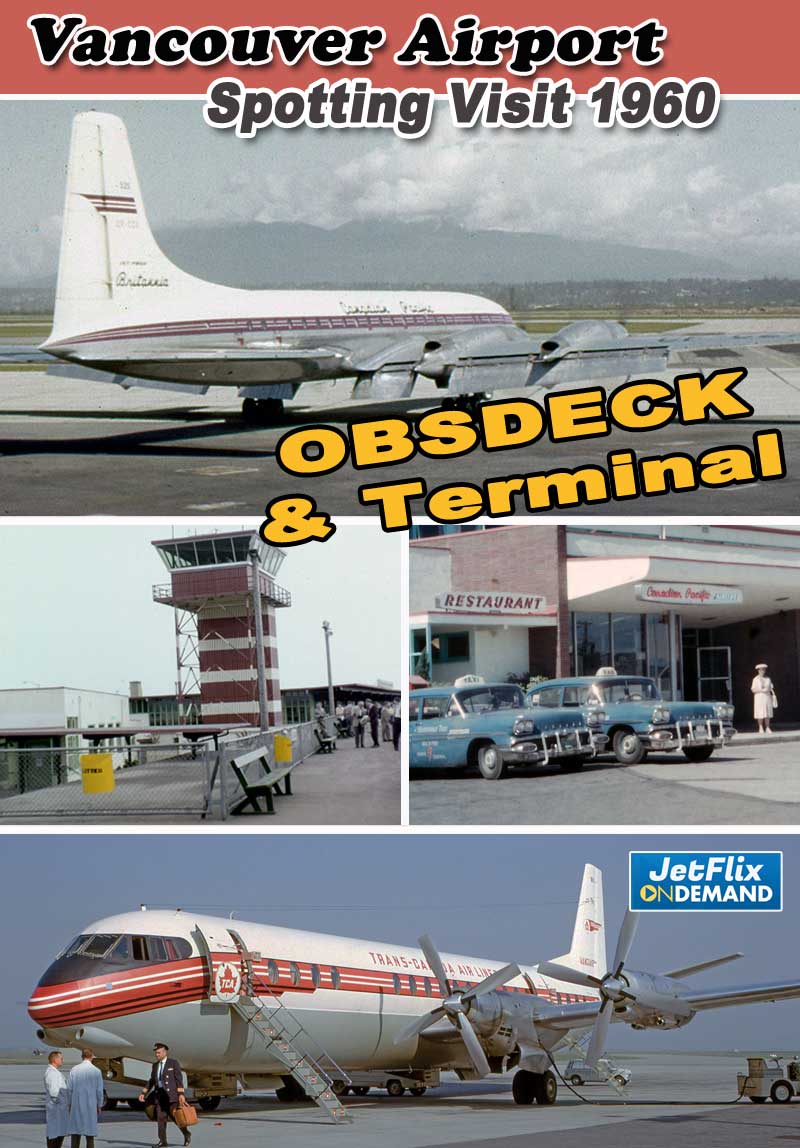 JetFlix TV's Henry Tenby takes back for a nostalgic visit to YVR Vancouver Airport in May and Summer of 1960 for a look at the airport terminal building and the famous observation decks and resident airliners of the day in this special 30 minute video presentation.
Watch the full version of this video which streams here on JetFlix TV.