Watch the teaser video above or CLICK HERE to join JetFlix TV for as little as 10 cents a day and view the full versions of all 5 of these BONUS VIDEOS.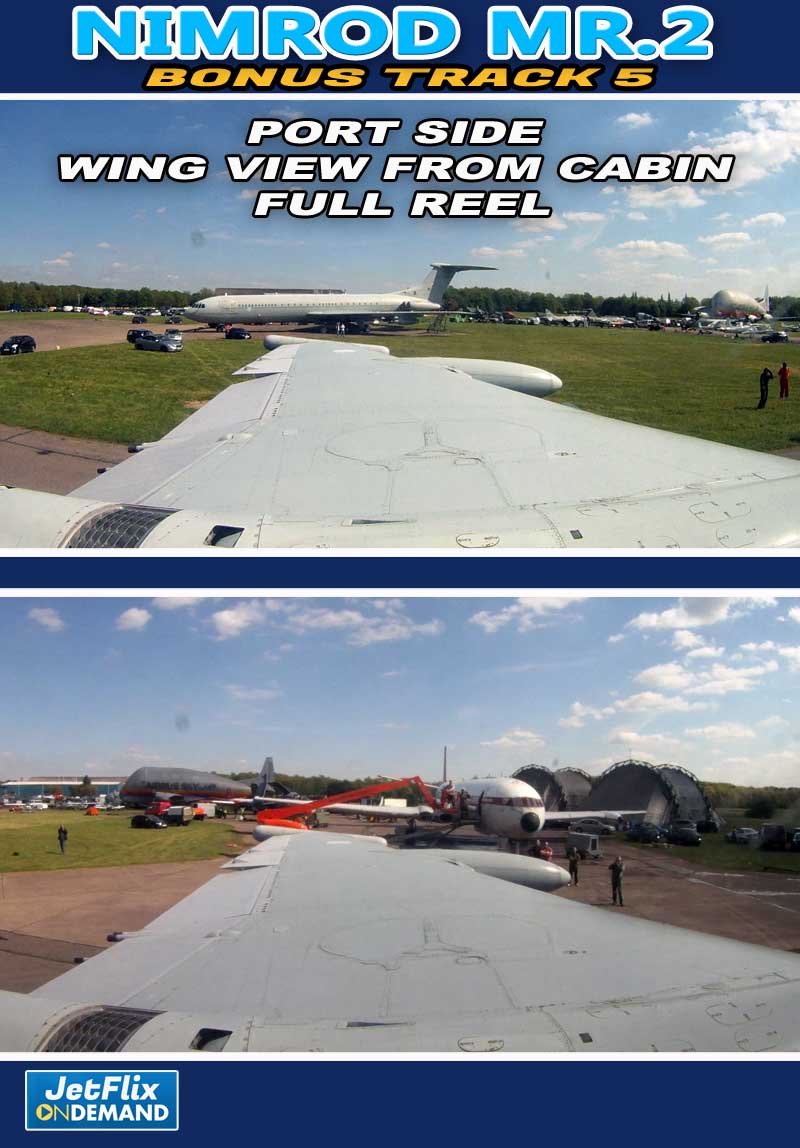 Filmed at Bruntingthorpe airfield for the Cold War Jets practice day in May of 2013, we attached several GoPro cameras to the inside cabin and exterior surfaces of the former RAF Nimrod MR.2 XV226 and filmed the entire live high speed taxi of this classic British aircraft. We are pleased to present 5 totally uncut full run GoPro videos showing unique live filmings of this amazing Cold War Jets iconic aircraft. The teaser video above gives an idea of the various perspectives shown in these videos.
The beauty of these GoPro videos is that they capture the sights and sounds of this famous British aircraft like it has never been filmed before. The sound of the engines is truly magnificent. The RAF retired their fleet of Nimrod maritime patrol aircraft many years ago, so these unique videos stand forth as an historical archive of this amazing aircraft, and the full versions of these videos can only be viewed here on JetFlix TV.
This project was filmed and produced by JetFlix TV's founder Henry Tenby, with special thanks to Dave Walton, who was the Director of the Cold War Jet displays at Bruntingthorpe airfield up until the airfield was repurposed for other uses at the same time as the pandemic was taking hold of the planet.
Watch all of these 5 bonus track videos which stream here on JetFlix TV.