Watch the teaser video above or CLICK HERE to join JetFlix TV for as little as $1.99/month and view the whole show.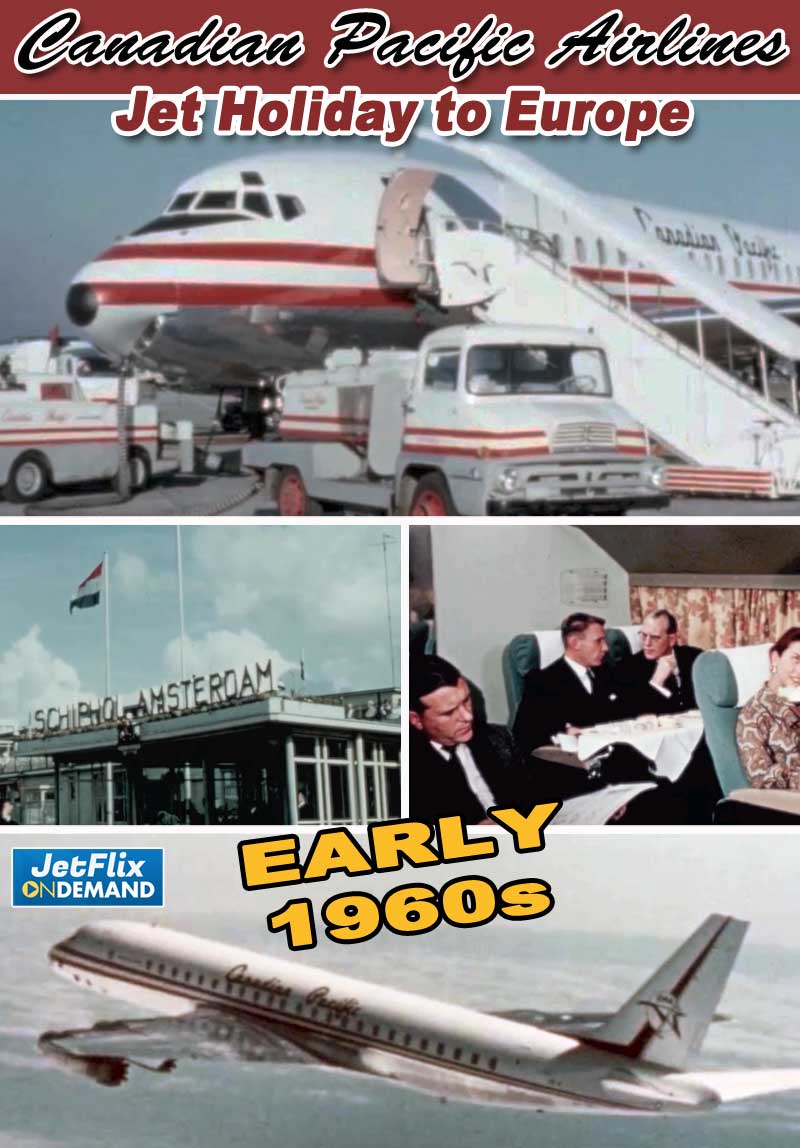 This early 1960s publicity film was made by Vancouver based CPA Canadian Pacific Airlines to promote their then new over-the-pole Douglas DC-8 jetliner service between Vancouver and Amsterdam. Amsterdam was the jumping off point for Canadians to visit many interesting destinations in early 1960s Europe.
This all colour travel promo film is a joy to watch as will surely take any viewer back to the exciting era of the early 1960s.
Watch the full version of this video which streams here on JetFlix TV.