Watch the teaser video above or CLICK HERE to join JetFlix TV for as little as $1.99/month and view the whole show.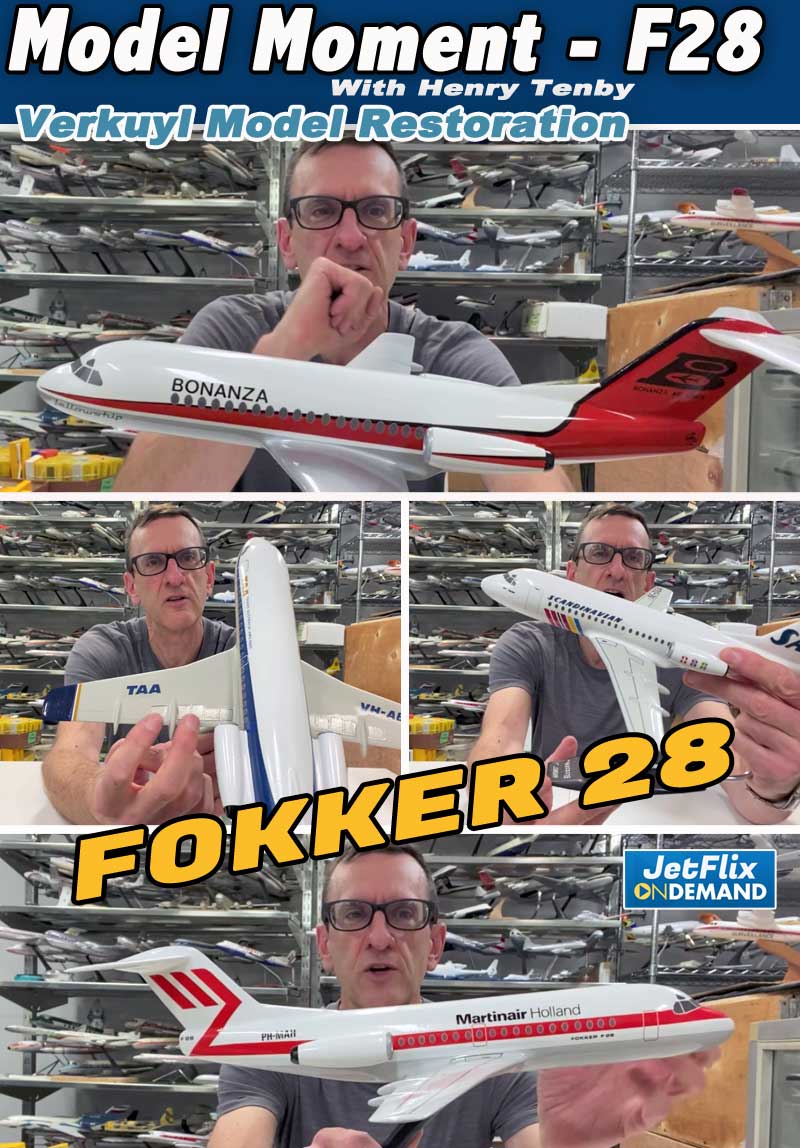 In this video we join aircraft display model collector and JetFlix TV creator Henry Tenby for a very detailed look at how to refurbishes old Vekuyl Fokker F28 display models into classic airline liveries using master model building techniques from years past.
Watch the full version of this video which streams here on JetFlix TV.