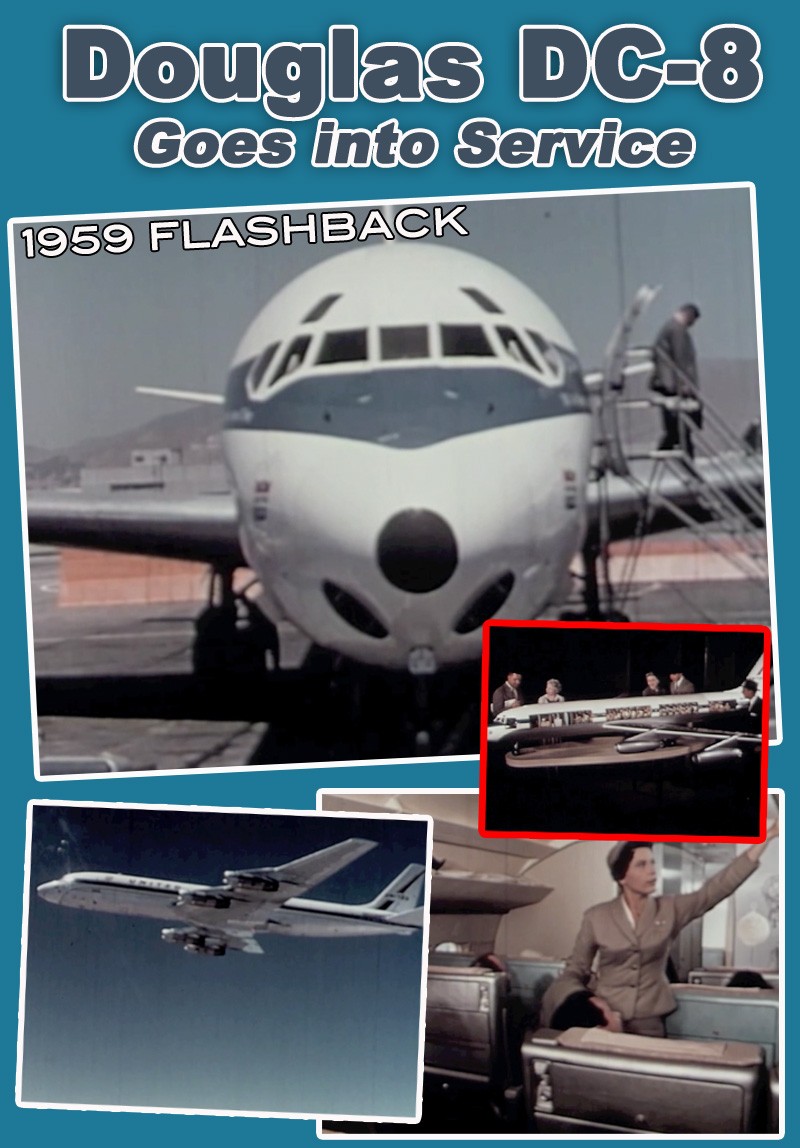 The Overview of United Airlines Douglas DC-8 in the Early 1959s:
The first domestic airline of the US was United Airlines. The objective of United Airlines is to order DC-8. In 1955, after Pan American, DC-8 was the second candidate to ordering the jet. On 29th May, 1959, United Airlines received 22 aircraft of DC-8, series number ten.
The service of United Airline Douglas has started in New York Idlewild and San Francisco, but supplementing the DC-7 services.
The service of new jet towards the public has launched through a huge campaign. During this campaign, travelling towards "Jetarama" tent show is included. In this show, the model of DC-8 with a cutaway of 15 foot is featured. DC-8 has a high class lounge, coach cabins, and also, cockpit. The coach cabins have a full mock-up scale. This represents DC-8's Palomar that has unitized seat with lights, air vent, oxygen and a button for a call.
How Douglas DC-8 got Publicity:
As far as the publicity of the new model DC-8 is concerned, films were produced for this purpose. The objective of these films have to promote public travelling through Douglas DC-8. This specially produced film has launched within the years 1959 to 1960. In this film, the Jetarama show has also been incorporated. Moreover, the large DC-8 model and the mock-up cabin presented in the Jetarama show was also captured. The DC-8 model was used to show the passengers about the type of inflight services they would expect.
Duration of Douglas DC-8 Film:
The duration of the film is 25-minute. It's a short documentary that features the United Douglas DC-8 live footage. The footage has taken at the airports and when DC-8-10s taken aircraft flight. So, for the airline fans, this would be an historic gem.